Moose Hair
$5.00 per 6 by 6 inch square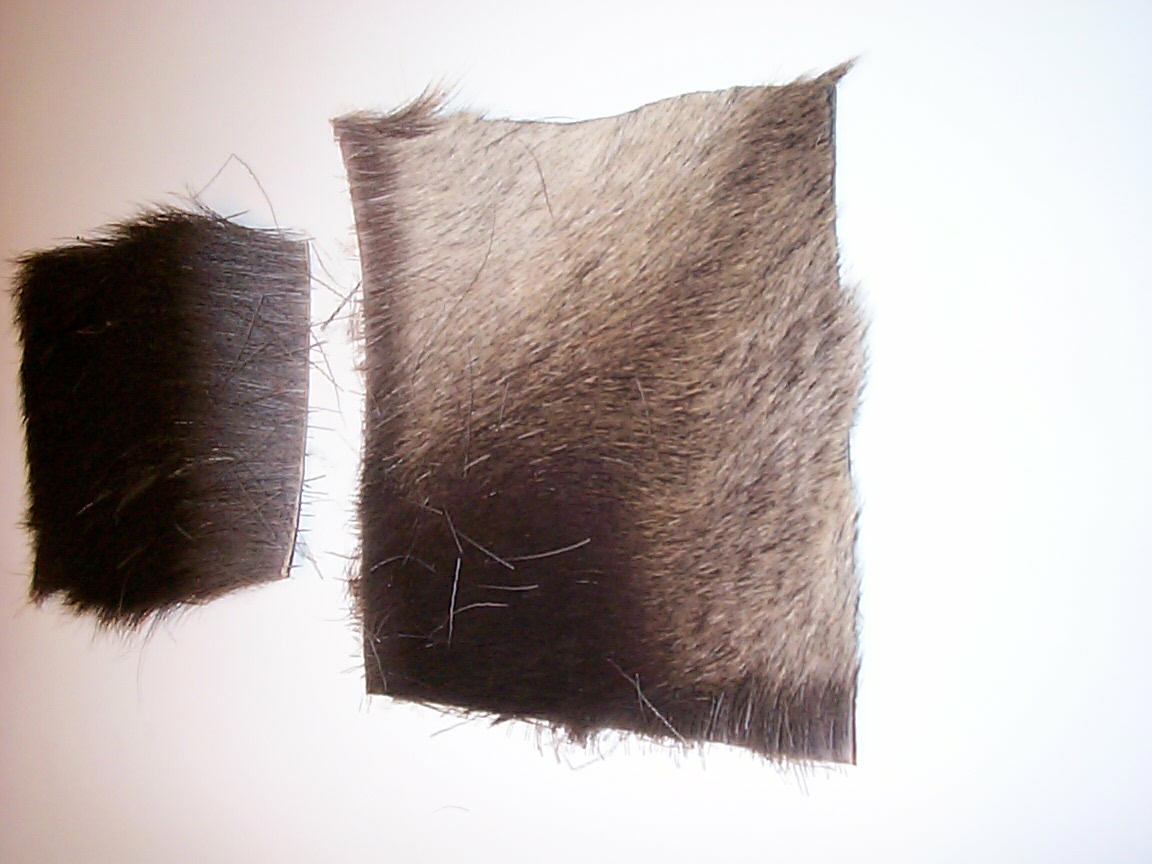 As you can see above moose comes in different shades. What you see here is calf moose (6-7 months old) which provides excellent quality fly tying material. It is less course than older moose. I prefer it.
Here is a single piece of prime black moose hair, perfect for Hair Wing Salmon Flies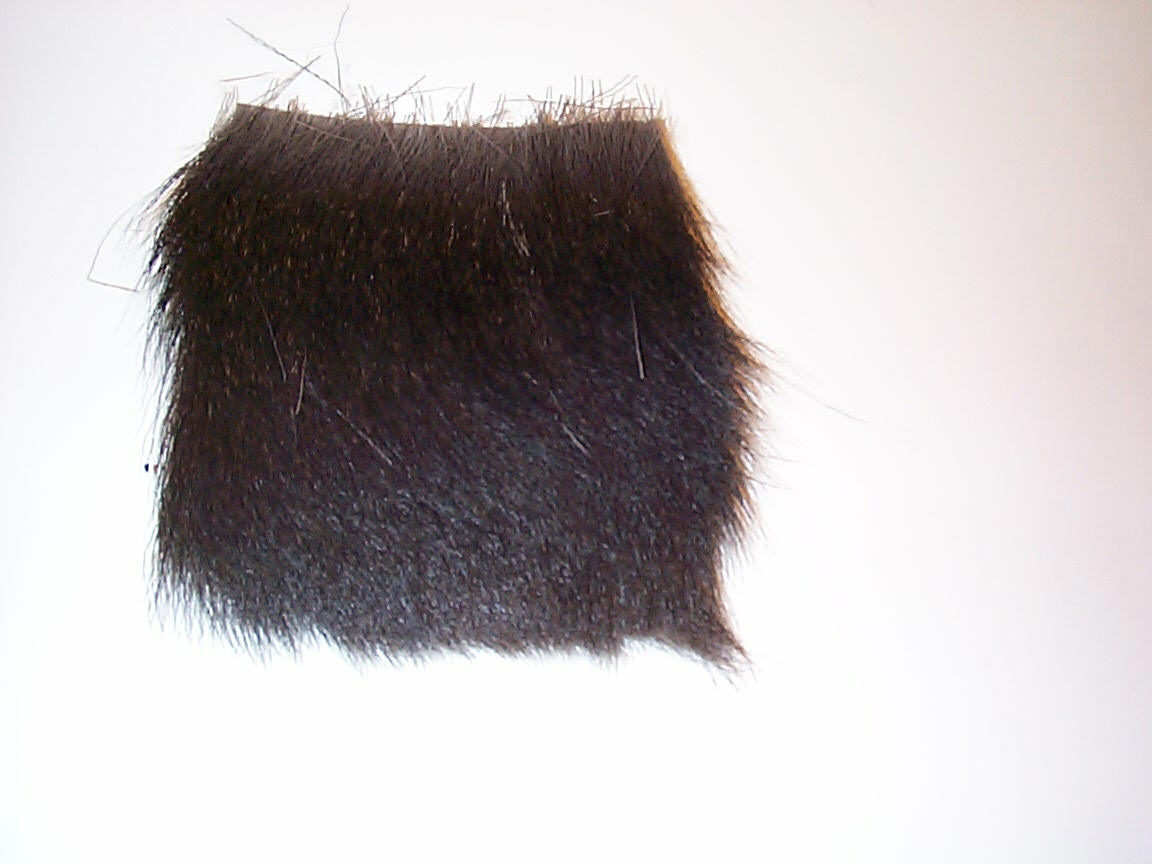 Here is a lighter piece which is more difficult to obtain and excellent for lighter color Salmon Flies.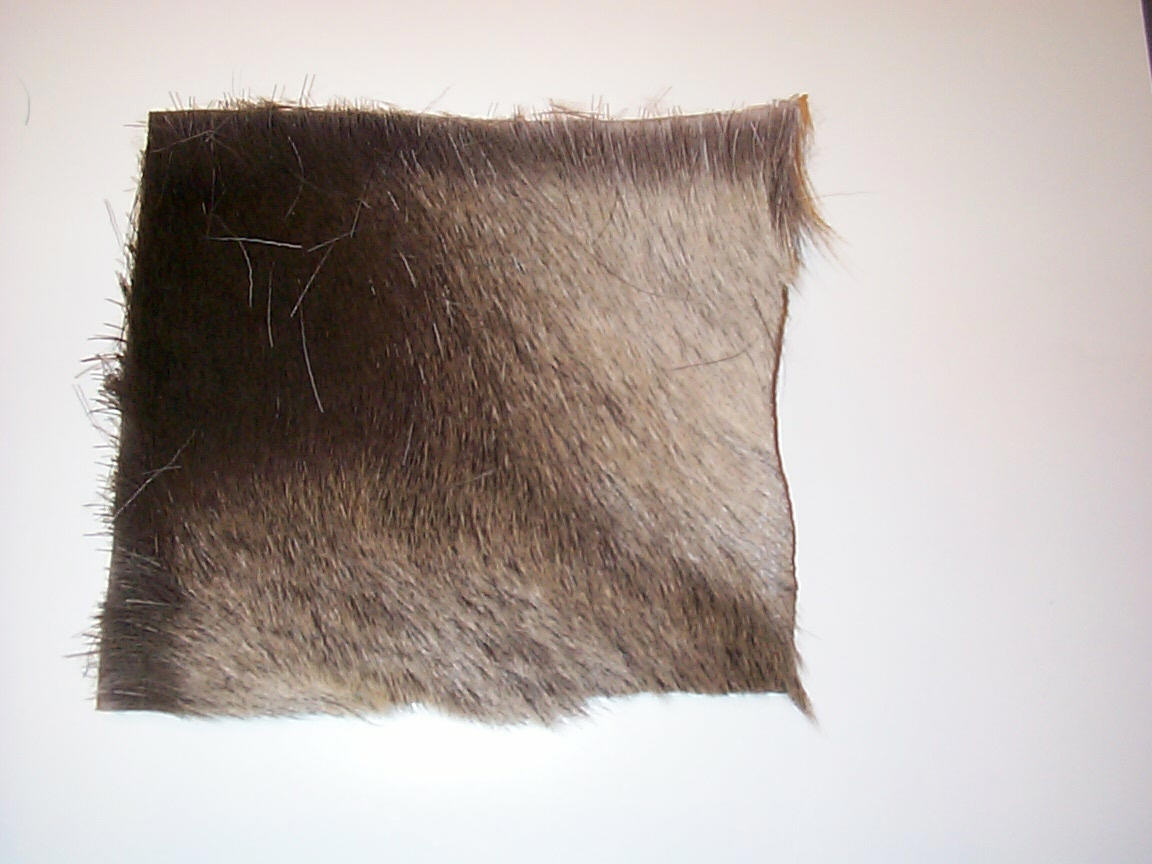 I mostly use moose for salmon flies but it also makes superb mayfly tails. I tied a bunch of mayflies last spring with just three stands of moose hair on each for a tail. The flies were very productive.
I have also experimented with moose for Caddis patterns. I found the body hair a little course so I used a piece of hide off the bridge of the moose's nose. It pays to be a moose hunter. Here is a pic of a patch off the mooses nose.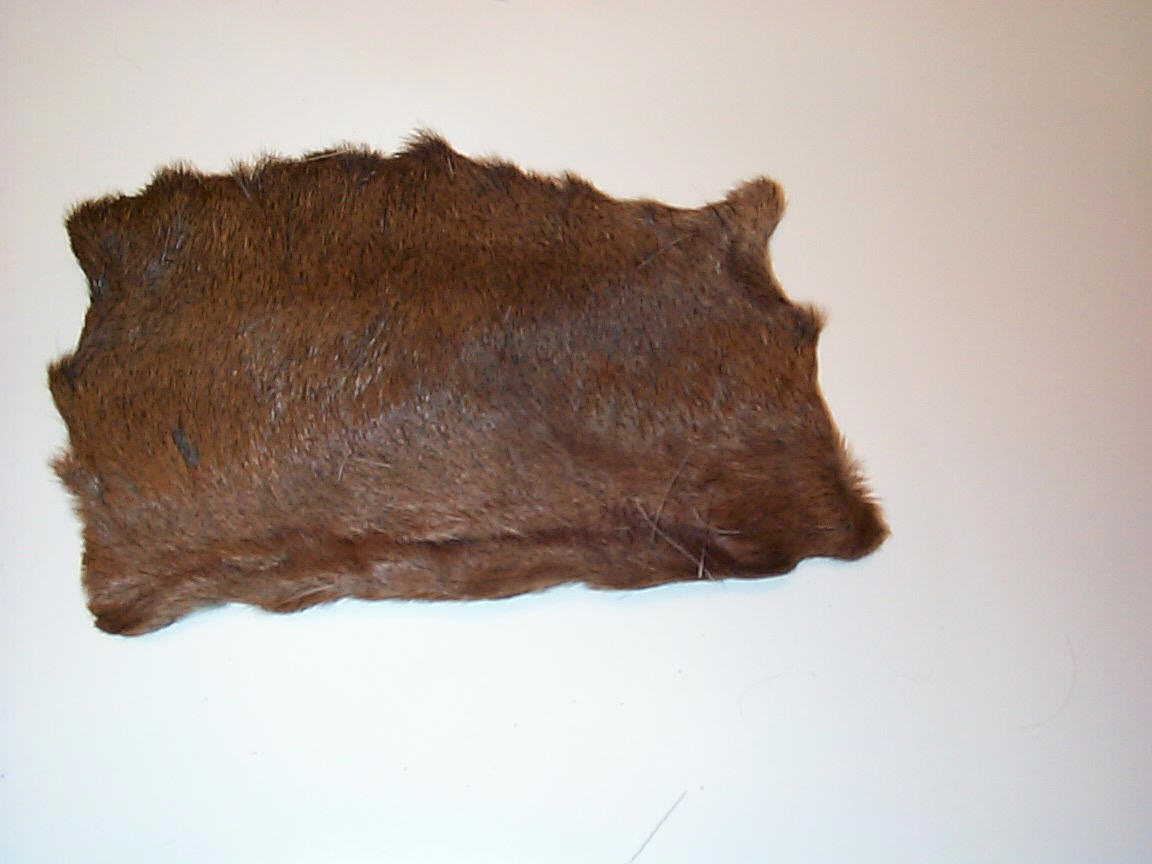 The flies worked real well for still water brook trout. You must realize that this material is in short supply since each moose has only one nose. If you are interested in a small piece e-mail me and I will see what I can do.
I will attempt to display some moose hair patterns with tying instructions as this site grows.